Golden Week: A week of holidays in Japan!
Posted on Apr 29th 2010, 13:11 // 6,696 views // 53 comments
One of the biggest holidays in Japan is called Golden Week (GW) and starts  around the end of April to early May. It usually continues for a week, starting from the 29th of April to the 5th of May. 
Golden Week is generally thought of as a single holiday by the Japanese, but it is actually a combination of 4 days, which when combined with Saturday and Sunday, can create a full week of holidays.
So, what holidays make up Golden week? April 29th is Showa Day, May 3rd is Constitution Day, 4th is Greenery Day and 5th is Children's Day. Some people make Golden Week longer by taking days off between these days and include Saturday and Sunday, too.
However, depending on how the holidays fall during the week, some years Golden Week will only have 3-4 days of holidays, while others (like 2010) can have almost a full week of holidays.
What do we do during Golden Week?
Although one-week holiday may feel too short for westerners, it is long for Japanese – especially for salarymen and other businessmen. This is why lots of Japanese often try to use their Golden Week vacation to the fullest. 
We enjoy…
Relaxing at home to recover from busy work.
Traveling abroad, especially outside of Asia which usually needs many days off.
Going to parents' house and spend time with them
Dating with loved ones
Hanging out with old friends who come back to their hometown
(Unfortunately) Working, like service industry 
Cleaning the house
Enjoying time with the family, especially with kids
Shopping
Watching DVDs, TV
One day trips to nearby locations like onsens (Spring baths)
Reading books
Enjoying driving 
Gardening
School clubs
In a survey taken by Asahi Beer Corporation about people's plans during Golden Week.
How will you divide your time during GW this year?
| | | |
| --- | --- | --- |
| 1 | Relaxing during the entire week | 45.8% |
| 2 |  Play around in the first half and then rest in the later half | 34.0% |
| 3 | Play around for the entire week | 10.1% |
| 4 | Relaxing in the first half and play around later | 9.1% |
| 5 | No answer |  1.0% |
How will you spend Golden Week this year?
| | | |
| --- | --- | --- |
| 1 | Clean up the house / housework / chores | 45.5% |
| 2 | Sleeping or relaxing | 34.7% |
| 3 | Shopping | 26.3% |
| 4 | Being with family / playing with kids | 24.7% |
| 5 | Watch TV or DVDs | 21.3% |
| 6 | Go on a one-day trip (onsen or bus tours) | 20.7% |
| 7 | Go on a gourmet tour / visit various restaurants | 17.0% |
| 8 | Go on a domestic tour | 15.5% |
| 9 | Go for a drive | 13.6% |
| 10 | Gardening | 13.6% |
Problems with Golden Week
Very bad traffic jams on all the highways
There are lots of people everywhere and you have to wait in line for everything
Tour and travel prices are all increased for "Golden Week Prices" Public transportation is crowded
Taking a long holiday is hard for people who work in the service industry.Hospitals, factories, food service, etc all run 24/7, which keeps them from enjoying Golden Week holidays.The meaning of each of the individual national holidays is often forgotten due to just being called "Golden Week"
It sometimes can cause "May Sickness"  
 *May Sickness---A condition of the body or mind that often afflictions people after Golden Week. Since the Japanese fiscal year starts in April, some people experience life changes at school, work, etc and find difficulty adjusting to their new environment in April. Thus they feel tired or lazy during GW, and lose enthusiasm to return to school or work after the long holiday.  
Me and Disneyland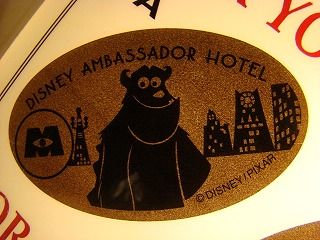 Many years ago I went to Tokyo Disney Land during Golden Week. That year there were more than 110,000 people at the park in a single day, so the lines for all the rides were at least 2 hours,  (and this was before FastPass!) so we couldn't get to ride many rides. There were also long lines in every restaurant, so we had to wait a long time even to eat. What's worse was the 60km traffic jam on the highway on the way home. We were worn out at the end of the day so we swore we would never go back there during a long holiday…
Last year (2009) during Golden Week, Tokyo Disneyland announced a new attraction: Monster's Inc Light and Go. The wait time? 550 minutes. That's right: 9 hours and 10 minutes for a new ride during Golden Week.
Highways and Traffic during Golden Week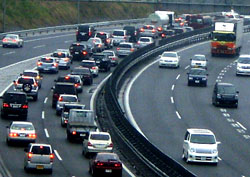 For those of you who don't know, the highway system in Japan is a toll-road system with 2 lane highways running throughout Japan, connecting all of their major cities. Last year, a new bill was passed in the Diet that users of the Japanese FastPass card (ETC) would be able to use the highway system for a flat rate of 1000 yen. Last year, this caused a number of problems with increased traffic jams, as even more people than ever before took advantage of the cheaper tolls to take their vacations by car instead of train or bus.
This year, there was a bill brought to the Diet that purposes to defuse traffic jam by dividing the Golden Week holidays on different schedules for each area of Japan. If this bill is approved, there might be fewer traffic jams or crowds of people, but a new problem would be created for friends and family who  live far apart and can't take the same vacation, or spend time together.
Happy Golden Week!
How do all of you who live in Japan spend Golden Week? What about people who live outside of Japan? When is your longest holiday season? What will you do?
Have a wonderful holiday!
---
53 Comments