Power up your User Score!
Posted on May 3rd 2010, 01:56 // 7,418 views // 75 comments
Power up your User Score!
A few months ago, we added the randomized testing section to our Japanese Testing suite. It's been so popular (even more so than the full testing version) that we've had to change the way that we calculate your user scores!
From now on, taking the randomized tests will add to your user score, just like taking the full tests, or practicing your flashcards! To see how your user score is calculated, just read below the Goku (The big guy on fire below)!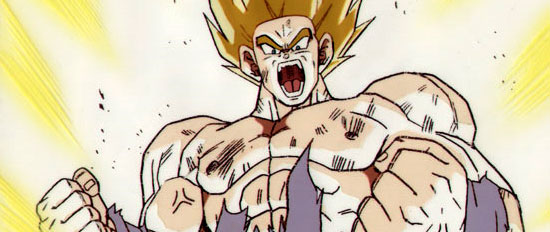 How we calculate your score
Your User Score takes in how well you are doing on the tests you have taken, the flashcards you're practicing, and how much you slip me in bribes (just kidding!) Your User Score is updated every time you log in (about once a day) using the following scores:
For every point you get on a complete Test, you get one point.
For each question on the randomized Tests, you get a number of points depending on how well you answer that question


Success Rate of 30~59% : 1 point
Success Rate of 60~89% : 2 points
Success Rate of 90~100% : 3 points

For every Neutral or Good Flashcard, you get 1 point
For every Mastered Flashcard, you get 2 points
Coming Soon
We're still in the process of updating our Testing Section with a huge surprise! It's a daunting task, but one that we hope that you'll enjoy.
As always, if you have something you would like to see on the site, feel free to drop us a line, or respond in the comments below!
Happy studying!
---
75 Comments