Christmas in Japan
Posted on Dec 24th 2010, 07:23 // 5,759 views // 78 comments
When did the Japanese start celebrating Christmas?
After the famous missionary named Francis Xavier came to Japan in 1549, they started to spread the Christian faith. In the record of "日本通信", it's written that the missionary, Cosme de Torres, invited Japanese adherents for the celebration of Christmas on the 9th of December in 1552 in Yamaguchi prefecture. That was the first Christmas in Japan.
How the Japanese celebrate Christmas?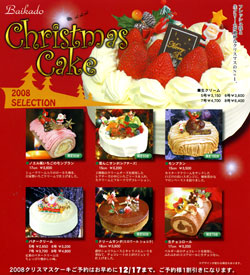 Most Japanese are NOT Christians, you know. Although the Japanese mostly call themselves Buddhist, most of them think they are just belonging the Buddhist family or organizations but are not serious Buddhists. So for Japanese people, Christmas is just one of the events they can enjoy as a special occasion that doesn't relate any religions. Ironically a completely secular holiday has become non-secular in Japan!
How do they celebrate Christmas?  It is simple. Almost all of them just have a feast with their family at home and eat cakes with Christmas decoration on the night of the 25th. We don't usually decorate a real tree in the house. Plastic ones are more popular here.
Some people go to a community center for Christmas parties but we don't usually go to church or have charities like western countries, or Christmas parties at our companies.
We say don't say "Merry Christmas" , but rather "Happy Christmas," like British people.
How couples celebrate?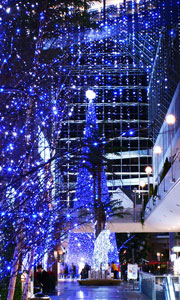 While Christmas is a day for families in a lot of western countries, Christmas is also a day for couples in Japan. While many Japanese people celebrate Christmas with their families, Japanese young couples have a different way of celebrating Christmas.
For young couples, the night of the 24th (Christmas Eve) is a romantic night for dates more than the 25th. So they go out on dates and have romantic dinners at fancy restaurants. There are many places that have Christmas illuminations on the street, shops, towns and trees. Many couples enjoy viewing them. Walking down in the Christmas lights on the street, with your loved one arm in arm…how romantic!


What about friends?
Many of Japanese young people celebrate Christmas with friends, too. Having big parties with friends with drinks is such a fun time. Everywhere can be the place for parties, at restaurants, friend's house, bars, dance clubs, etc. Why don't you plan your own style party in Japan?
Do you get presents?
Yes, we do. The presents that a lot of Japense people exchange to each other are almost the same as in western counties: Toys, books, chocolates, candy, etc for kids and jewelery, books, CDs, DVDs, perfume, glittery accessories and sometimes tickets for events or travel, sexy lingerie, furniture, clothes, electronics, pets, etc for adults. Can you think more?
Anyway, it is always nice to exchange presents, isn't it? And receiving presents of course, girls?
Only presents?
Westerners often send Christmas cards. But for Japanese people, sending Christmas cards is not so popular. New Years' cards are more popular here. Do you feel that you have to send Christmas cards? We feel that we have to send New Years' cards to friends, especially to business associates like our boss or our customers.

Well, how do you celebrate Christmas in your country?  Or Hanukah? Or St. Nicolas Day?  Or Dhu al-Hijjah? Anyway, we hope you have a wonderful day all over the world!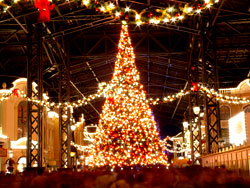 ---
78 Comments